SPS Connect 2020
24. - 26.11.2020
---
Executive Board Research & Development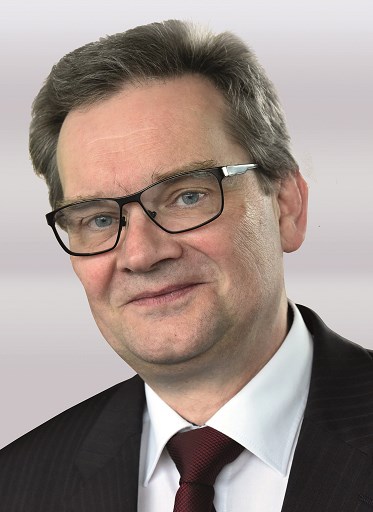 Dr. Giet studied electrical engineering at the University - GH - Paderborn and received his doctorate in pattern recognition / image processing in 1988.
After his studies he worked as a research assistant at the Technologiezentrum Nord (Research and Development Center of the State of Lower Saxony under the management of the company Rheinmetall). He gained his first industrial experience there as a developer in a sensor technology group (acoustics, seismics, image processing).
Dr. Giet went through a "classic" career from department head, group leader to department head and coordinator of all development activities of RMV (Rheinmetall Machine Vision).
In the course of restructuring, Rheinmetall AG also entrusted him with the technical management of RMV in Karlsruhe in 1996. In 1997, he moved to RMV, where he initially took over the position of Technical Director and subsequently became Technical Director in 2001.
When RMV was taken over by ISRA VISION AG in 2001, Dr. Giet became a member of the management of ISRA VISION AG as Director Surface Vision. In 2002, Dr. Giet was appointed to the Executive Board of ISRA VISION AG and has been responsible for research and development ever since.
Artificial intelligence and Intelligent operating concepts
Main Stage
GER
Panel discussion
Subject to changes without notice