SPS Connect 2020
24. - 26.11.2020
---
Lead Architect Smart Factory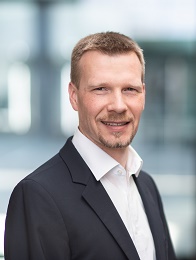 Dr.-Ing. Andreas Wohlfeld is the head of the modeling group of the Joint Working Group OPC UA for Machine Tools and represents this group in the Joint Working Group OPC UA for Machinery. Within VDMA he is the chairman of the Industrial Advisory Board on Interoperability, which initiated the working group OPC UA for Machinery.
Andreas Wohlfeld studied Engineering Cybernetics at the University of Stuttgart, where he also received his PhD at the Institute for Control Engineering (ISW).
Since 2010 he has been working for TRUMPF Werkzeugmaschinen GmbH + Co. KG in different functions centered on control and connectivity architecture. Currently he is Lead Architect Production Solutions / Smart Factories and in this role promotes the development and standardization of interfaces for Industrie4.0 with a focus on OPC UA.
He is the representative of TRUMPF to the OPC Foundation, where he is a member of a number of working groups centered around harmonization.
Sensors and industrial communication
Main Stage
GER
Panel discussion
Subject to changes without notice